A Blissful Retreat: Embracing the Charms of Branson, MO, and the Time Share Haven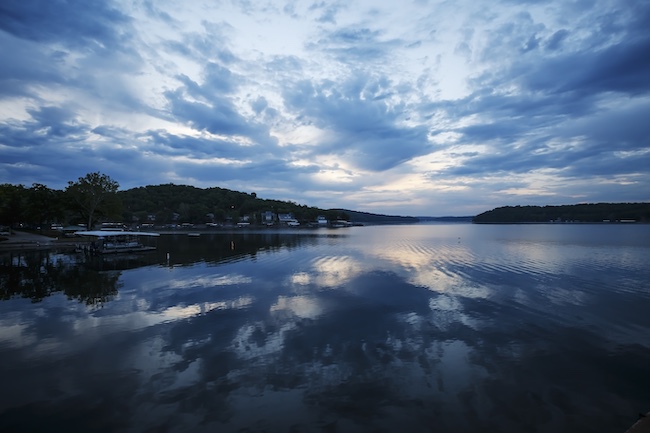 Nestled amidst the picturesque Ozark Mountains, the enchanting city of Branson, Missouri, beckons travelers with its captivating blend of natural beauty, vibrant entertainment, and warm hospitality. Touted as the "Live Music Capital of the World," this delightful city offers an abundance of experiences that cater to all ages and interests. For those seeking a home away from home, a stay at a time share in Branson promises unparalleled advantages, creating cherished memories and lifelong connections.
The Allure of Branson
As the sun rises over Branson, a symphony of colors paints the sky, setting the stage for an unforgettable adventure. Branson's pristine lakes, including the expansive Table Rock Lake and serene Lake Taneycomo, invite visitors to indulge in a myriad of water activities. From boating and fishing to kayaking and paddleboarding, these shimmering water bodies ensure endless hours of fun and relaxation.
Time Share Tranquility
Nestled in the heart of Branson's scenic wonders, time shares offer a luxurious sanctuary, providing the comfort and amenities of a private residence. With spacious accommodations and fully-equipped kitchens, travelers have the freedom to cook their favorite meals, fostering a sense of belonging and homeliness during their stay. The allure of a time share extends beyond its physical space; it also offers a sense of community, connecting guests with like-minded individuals from different parts of the world.
Embracing Adventure
Adventure enthusiasts will find themselves in a haven of exhilarating experiences. Zip-lining over the rugged terrain of the Ozarks, hiking through lush trails, and exploring the awe-inspiring Marvel Cave are just a few of the many activities that awaken the spirit of adventure in Branson. Moreover, the city's theme parks, such as Silver Dollar City and White Water, provide family-friendly entertainment with rides, shows, and water slides, ensuring endless laughter and joy.
Music and Entertainment Galore
As the sun sets, Branson transforms into a mesmerizing hub of live music and entertainment. The world-renowned Branson shows, featuring talented musicians, magicians, and comedians, captivate audiences of all ages. The Dixie Stampede and the Sight & Sound Theatres are iconic venues that transport visitors into the realms of history and imagination. For a touch of nostalgia, the Branson Landing offers a delightful array of shops, restaurants, and a dazzling water and fire fountain show.
A Culinary Delight
Branson's culinary scene is a tapestry of flavors, offering delectable dishes from classic American cuisine to international delights. From farm-to-table restaurants celebrating the region's bountiful harvest to cozy cafes dishing out comfort food, every bite in Branson tells a story. For a unique experience, visitors can hop aboard the Showboat Branson Belle, a paddlewheel riverboat offering a delightful dining cruise on Table Rock Lake.
Immersion in Arts and Culture
Beyond its musical prowess, Branson embraces arts and culture with open arms. The Historic Downtown Branson Arts District is a treasure trove of local art galleries and boutique shops, where visitors can appreciate and purchase unique creations. For history buffs, the Titanic Museum, a striking replica of the ill-fated ship, offers an immersive journey back to the tragic voyage. The Veterans Memorial Museum pays tribute to the heroes who served their nation with valor and honor.
Nature's Splendor
Branson's enchanting landscapes are a feast for the eyes and soul. The Butterfly Palace & Rainforest Adventure showcases thousands of vibrantly colored butterflies flitting among exotic plants, while the Dogwood Canyon Nature Park offers breathtaking vistas of waterfalls, wildlife, and miles of biking and hiking trails. The serene Top of the Rock Ozarks Heritage Preserve is an oasis of tranquility, boasting well-maintained nature trails and a renowned golf course designed by Jack Nicklaus.
A Haven for Golfers
Branson is a paradise for golf enthusiasts, boasting numerous award-winning courses that blend seamlessly with the natural beauty of the Ozarks. Golfing at Branson Hills, Buffalo Ridge Springs, and Payne's Valley Golf Course promises an unmatched experience for both beginners and seasoned players alike.
Celebrating Family Time
Branson prides itself on being a family-oriented destination. From the immersive experiences at the Butterfly Palace to the thrilling rides at Silver Dollar City, Branson nurtures the bonds of family and creates cherished moments that last a lifetime.
Departing with Joyful Hearts
As the time comes to bid adieu to Branson, visitors depart with hearts full of cherished memories and a desire to return. The city's natural wonders, vibrant entertainment, and community spirit merge seamlessly with the comfort and homeliness of a time share, making every trip to Branson an unforgettable journey.
In conclusion, Branson, MO, with its myriad of activities and experiences, combined with the comforts of a time share, offers an idyllic escape for travelers seeking to immerse themselves in the splendors of nature, entertainment, and community. A visit to Branson promises rejuvenation, joy, and a renewed appreciation for life's simple pleasures, ensuring that it remains etched in the hearts of all who visit.
Seeking a hassle-free vacation experience? Look no further than The Vacation Store! Our extensive range of vacation clubs, such as RCI Points, RPI Campground Memberships, and RSI Vacation Club, guarantee affordable travel with access to various options. Don't hesitate; contact The Vacation Store at 417-334-6644 to start planning your dream vacation!
---
The Vacation Store Other Travel Ideas
Click a story below and learn about traveling with The Vacation Store.