Branson MO For Vacations for any season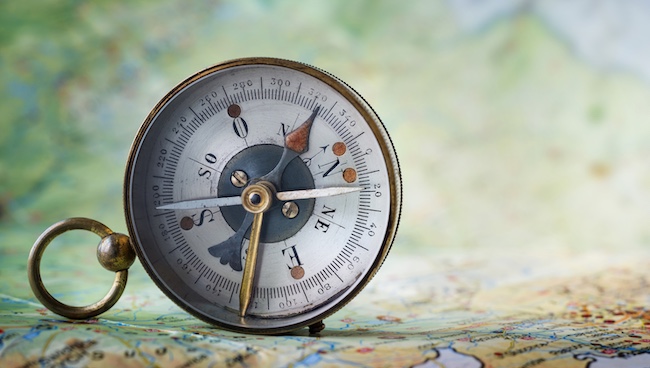 Explore Branson, Missouri in Any Season
The Vacation Store can bring you to the bustling Ozark town of Branson, Missouri and it is consistently rated one of the best places in America for a family-friendly vacation. And for good reason! This quaint region offers a myriad of entertainment and recreational options, nestled into the beautiful Ozark Mountains and located a stone's throw away from some of the country's most refreshing freshwater lakes.
After a long and busy day exploring all of Branson, you will want to relax in a spacious condo designed to accommodate families of any size. The Vacation Store of Branson has all of your lodging needs covered with a variety of vacation club accommodations available to choose from, including RCI Points and more. Our team of professional and friendly associates is eager to assist you with all of your Branson vacation planning needs. From lodging requests to vacation packages to ticket sales, we have all of your bases covered.
Before you jump into the planning of this special trip, here are some of the top places to consider visiting when in Branson:
TABLE ROCK LAKE: Branson and the entire Ozark region is known for its pristine and largely untouched landscape. Stretching over 50,000 acres and boasting almost 800 miles of shoreline, Table Rock Lake is the king of the bodies of the water in the Ozarks. The clean waters are a haven for swimmers, boaters, and those looking for exceptional fishing opportunities. Visitors wanting to rent boats or fishing equipment can stop by either the State Park Marina or the Indian Point Marina for assistance. Those wanting a more relaxed tour of the lake are invited to take a two-hour dinner cruise on the famous Showboat Branson Belle. Whether you are looking for thrills out on the lake or just some relaxation in the sun, Table Rock Lake is an ideal place to enjoy the beauty of the great outdoors while you connect with Mother Nature.
SILVER DOLLAR CITY: Step back into time at Silver Dollar City amusement park. This family-friendly park has been thrilling visitors for decades with its wide mix of roller coasters, water rides, and tamer rides for the kiddie set. The late 19-century theme is a slice of Americana, transporting guests back to a simpler time. Silver Dollar City is also known for its vast entertainment options, featuring a variety of musical performances and storytellers. Don't forget to sample the homemade taffy and caramel apples on your way out!
SIGHT & SOUNDS THEATER: When you are ready to take in a show, the Sight & Sound Theater is the place to be. This 2,000-seat venue is home to a myriad of entertainment offerings. The stadium-style seating and family viewing area make it a great place to take the kids. Shows vary so be sure to check the schedule before you leave.
SHEPHERD OF THE HILLS FISH HATCHERY: Conveniently located next to Table Rock Lake, this trout-rearing facility is owned and operated by the Missouri Department of Conservation. Allowing guests to get up close and personal with rainbow and brown trout, this educational experience is an ideal adventure when near the Table Rock area. Four hiking trails, a nature center, and abundant picnic facilities make it a fun outing.
BRANSON LANDING: Shopping and dining enthusiasts will delight in this outdoor shopping center located along the shores of idyllic Lake Taneycomo. Over 100 storefronts beckon shoppers while foodies will appreciate the eclectic mix of dining options. A lakeside boardwalk and an impressive water fountain and light show provide hours of entertainment to shoppers. Those craving more adventure can sign up for Parakeet Pete's Waterfront Zipline, taking guests on an exhilarating ride across the lake.
WHITE WATER BRANSON: As the temperature begins to soar, savvy travelers will make room in their itinerary to visit White Water Branson water park. Boasting two million gallons of water spread out across a lazy river, speed slide, 500,000-gallon wave pool, and more, White Water is sure to cool you down on even the hottest Missouri days.
DIXIE STAMPEDE: Country music lovers should not miss the venerable Dixie Stampede experience. Orchestrated by legendary performer Dolly Parton, this dinner show features 32 horses and their riders prancing across the stage in perfect unison. Music, dancing, and comedy highlight the patriotic show. A four-course meal will fill your bellies while the soaring music and special effects will fill your heart.
FESTIVALS GALORE: There is always something new going on in Branson. Although summer is considered to be the area's high tourist season, a series of annual festivals keep Branson hopping all year long. In the fall, visitors will enjoy the Harvest Festival or special Veteran's Day celebrations. Wintertime brings the peace and joy of the holiday season as Branson perfectly demonstrates the pure spirit of the season with a Christmas parade and tree lighting ceremony. The spring brings warmer weather and the new Festival of Wonder in April and the well-loved Bluegrass & BBQ Festival in May. Temperatures sizzle as Branson celebrates America with the massive Star-Spangled Summer Festival in June and July. Regardless of the season, there is never a dull moment in Branson.
Clearly, there is enough to keep a family busy for weeks in Branson. The only thing that is standing between you and the perfect family vacation is a little planning. The attentive staff at The Vacation Store welcomes the opportunity to help you plan the vacation of a lifetime.
For more information, please visit The Vacation Store at: http://www.thevacationstoreclub.com
We look forward to serving you soon!
Unlock your vacation dreams with The Vacation Store! RCI Points, RPI Campground Memberships, and RSI Vacation Club await you, along with budget-friendly deals made possible by our collaborations with top industry companies. Reach out to The Vacation Store at 417-334-6644 today and start planning your dream vacation!
---
The Vacation Store Other Travel Ideas
Click a story below and learn about traveling with The Vacation Store.