Top Attractions In Branson For First-Time Visitors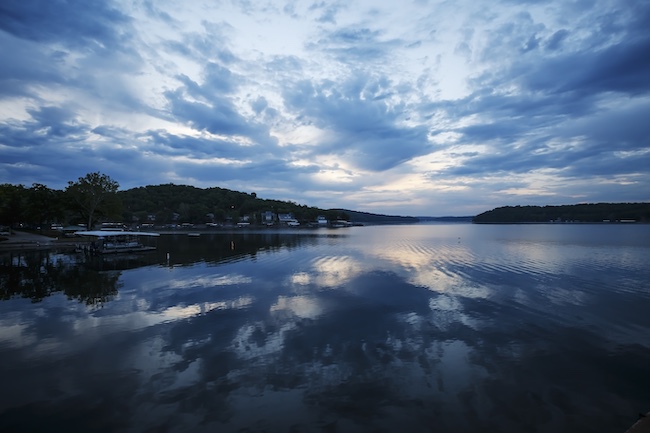 Located in southwestern Missouri, Branson is one of the top tourist destinations in the American Midwest. Known as a family-friendly alternative to Las Vegas, this city has plenty of amusement parks, museums, and shows to dazzle visitors of all ages. Besides world-class entertainment, visitors to Branson will find plenty of amusement parks, festivals, and world-class shopping destinations to explore.
Anyone interested in taking a trip to beautiful Branson should take a peek at this article. Below, we'll list some of the most popular tourist attractions you could enjoy in Branson.
Please keep in mind that The Vacation Store can help you book vacation packages to all of Branson's top destinations. For more information, please feel free to visit http://thevacationstoreclub.com.
1. Rides & Mines At Silver Dollar City
Let's start with one of the top draws in Branson for kids: Silver Dollar City amusement park.
While this 61-acre park has a 1880s-themed atmosphere, Silver Dollar City boasts some of Branson's most state-of-the-art thrill rides. A few fan favorites include the WildFire roller coaster, the American Plunge water ride, and the new Time Traveler spinning coaster.
There are also plenty of less intense attractions at Silver Dollar City for younger visitors like the Wings of Wonder butterfly ride, the Frisco Silver Dollar Line Steam Train, and a Swinging Bridge.
The most iconic site in Silver Dollar City, however, is the Marvel Cave. First discovered by Native Americans in the 1500s, Marvel Cave was first called Marble Cave by Canadians in the late 1800s because miners believed they could extract marble deposits from this natural wonder.
After miners failed to discover any precious minerals inside the cave, locals renamed this area Marvel Cave and invited tourists to explore its astonishing depths. Touring the Marvel Cave is the oldest attraction in Silver Dollar City and remains one of the must-see experiences in
Branson. You'll find the entrance to Silver Dollar City at 399 Silver Dollar City Parkway. For assistance finding exceptional tour packages of Silver Dollar City, be sure to check out The Vacation Store before you visit Branson.
2. A Satisfying Meal & Show At Dolly Parton's Stampede
If you're looking to experience one of the highest-rated family-friendly dinner shows in Branson, then look no further than Dolly Parton's Stampede at 1525 W 76 Country Boulevard.
As you enjoy a four-course meal you'll watch some exceptional equestrians perform tricks in a 35,000 square foot theatre. Dolly Parton's Stampede also features a comedy show called Skeeter & Nuget as well as a horse-riding competition.
You can't go wrong booking a dinner show at the legendary Dolly Parton's Stampede.
3. The Epic Of The Ozark Mountains: Shepard of the Hills
Of all of Branson's shows, the Shepherd of the Hills is one of the longest-running and most dramatic nighttime performances. Based on a 1907 novel of the same name, this drama tells the story of a community struggling to survive in the harsh Ozark Mountains at the end of the 19th century.
With a cast of over 90 actors and stuntmen on an outdoor stage, Shepherd of the Hills is an exciting way to learn about the history of Missouri.
You'll find the Shepherd of the Hills theater at 5586 W 76 Country Boulevard. Tickets can sometimes be hard to get for Shepherd of the Hills, so consider contacting The Vacation Store to help you experience this legendary performance.
4. Brilliant Branson Christmas Festivities
The most stunning time to visit Branson is during the holiday season, which stretches from November to December. During this time of the year, Branson is transformed into a winter wonderland with millions of Christmas lights and decorations.
The most celebrated Christmas light display in the city is undoubtedly "An Old Time Christmas" in Silver Dollar City. At least 6 million lights are used in this incredible light display set to traditional Christmas carols. Silver Dollar City also hosts a nightly Holly Jolly Christmas Light Parade, which features Rudolf the Red-Nosed Reindeer, Frosty the Snowman, and, of course, Santa Claus!
During the Christmas season, Branson's Scenic Railway turns into the incredible Polar Express. Based on the film version of the children's classic, Branson's Polar Express takes guests to the North Pole to meet Old Saint Nick. Just like in the 2004 Tom Hanks movie, guests on this Polar Express are treated to plenty of hot, hot chocolate on their wild ride up north.
Without a doubt, visiting Branson during Christmastime is an unforgettable experience. Please contact The Vacation Store if you need help scheduling your Branson vacation at this wondrous time of year.
5. Other Fabulous Branson Festivals
If you're not dazzled by Christmas festivities, Branson also has many other exceptional festivals throughout the year. For example, people visiting in May can check out the Bluegrass and BBQ festival for…you guessed it, live bluegrass music and finger-licking-good ribs! In the summer, be sure to show your patriotism at Branson's Star-Spangled Summer Fest and sing a joyful song during the Southern Gospel Picnic.
A few other fantastic events in Branson include the National Crafts & Cowboy Festival in the fall, Veterans Week in November, and the Ozark Mountain Shindig Festival between April and May. No matter what time of year you're visiting, be sure to check out what festivals are going on in Branson.
6. Shop at Branson Landing
Last, but certainly not least, be sure to schedule some time to shop & dine in Branson's premiere mall: Branson Landing by Lake Taneycomo.
With well over 100 stores, there's a little something for everyone's tastes at this incredible shopping center. The two anchor stores in Branson Landing are Bass Pro Shops and Belk. A few other big-name stores you'll find here include H&M, Build-A-Bear, Chico's, and New Balance.
Branson Landing is also home to many wonderful dining options ranging from Buffalo Wild Wings to Level 2 Steakhouse.
Even if you don't end up buying anything at this spectacular mall, be sure to watch the Landing's marvelous water fountain show at the top of each hour.
Your search for the ultimate vacation ends here. At The Vacation Store, we offer RCI Points, RPI Campground Memberships, and RSI Vacation Club, collaborating with industry leaders for a wide range of affordable options. Don't wait any longer; call The Vacation Store at 417-334-6644 and start your journey to your dream vacation!
---
The Vacation Store Other Travel Ideas
Click a story below and learn about traveling with The Vacation Store.